Un Kit made in Trieste realizzato in collaborazione con The Officinal, composto da 4 cosmetici artigianali in formato viaggio dall'inconfodibile profumazione ispirata dalla natura del Carso, racchiusi in una pratica pochette in cotone stampata a mano.
Cosa troverai all'interno del kit:
Sapone Artigianale per Mani, Corpo e Capelli - 100 ml
Sapientemente formulato per detergere delicatamente pelle e capelli, donando un effetto nutriente e lenitivo grazie alla natura essenziale dei suoi estratti: Calendula, Avena bio, acqua di Salvia bio e Pantenolo.
Crema Mani Artigianale Idratante e Lenitiva - 100 ml
Una crema corposa adatta alle pelli secche bisognose di un'idratazione extra grazie alle proprieta dell'Urea e dall'effetto lenitivo potenziato dalla Calendula bio.
Shampoo Artigianale - 100 ml
Arricchito con estratti di Acqua di Riso fermentata dalle capacità idratanti, estratto di Ortica bio come tonificante e coadiuvante alla caduta dei capelli e acqua di salvia bio dermopurificante.
Maschera Capelli Artigianale - 100 ml
Formulata per nutrire e rigenerare il capello grazie all'Olio di Argan Bio e l'Acqua di Riso Fermentata dalle capacità idratanti. Realizzata con una base biologica al Burro di Karitè, Gel di Aloe e Acqua di Salvia bio.
Pochette con chiusura a zip in Cotone biologico stampata a mano. (Dimensioni 22,5 x 16 cm)
I flaconi sono in plastica PET riciclata e riciclabile, con la possibilità di essere ricaricati direttamente nel laboratorio The Officinal contattando shop@theofficinal.com
Regular price
Sale price
$146.00
Unit price
per
Sale
Sold out
View full details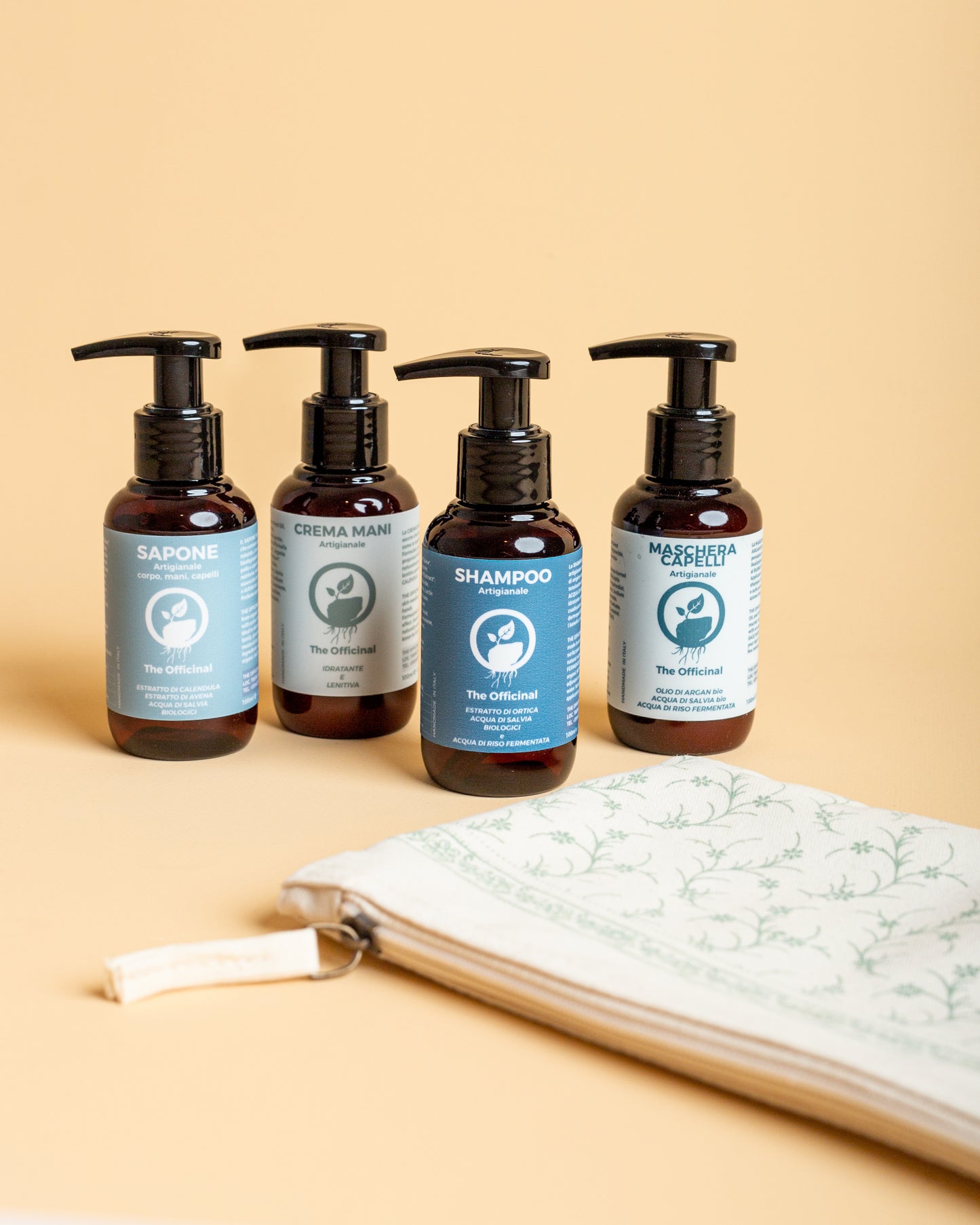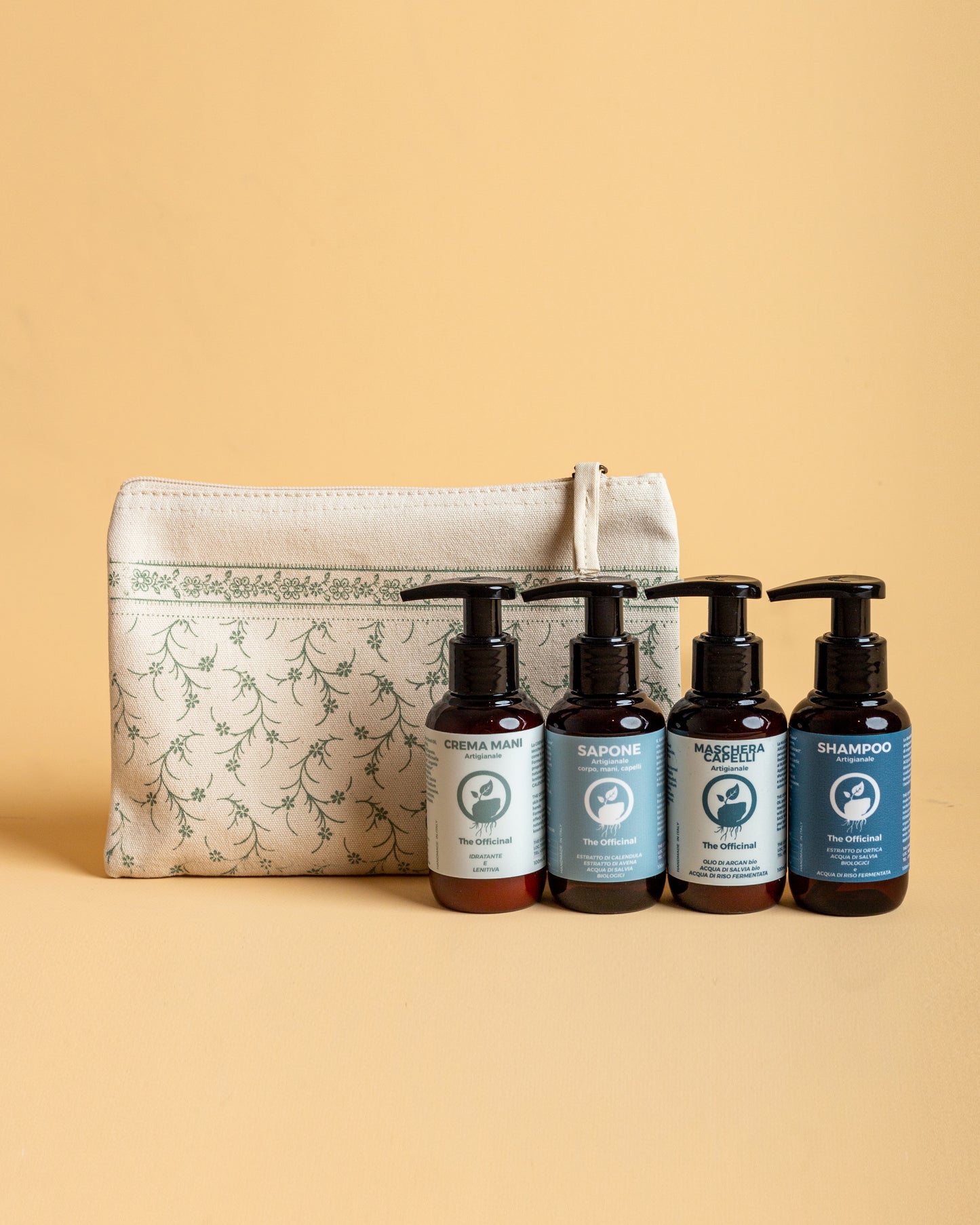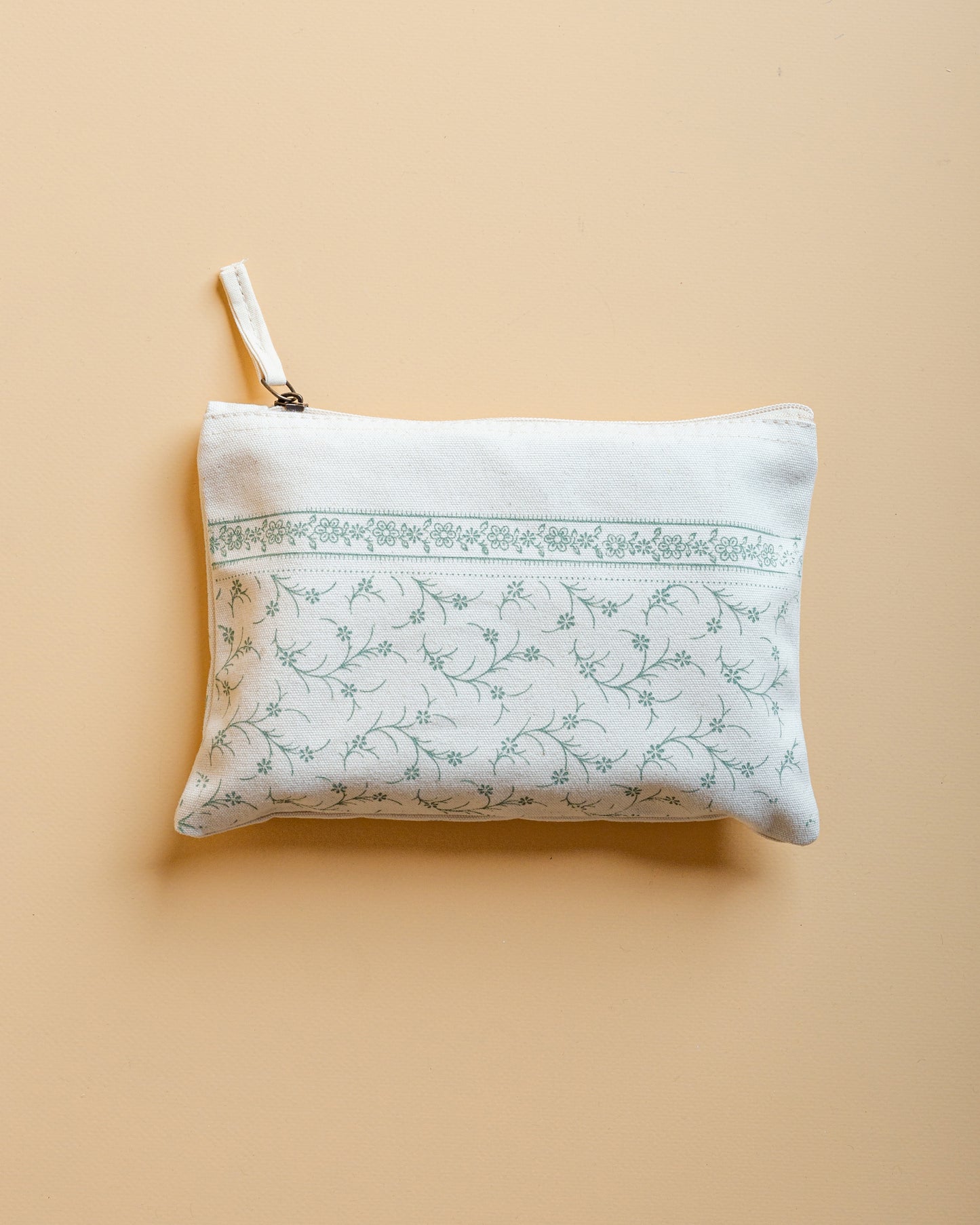 Nota
I colori possono variare leggermente rispetto alle immagini.