The unisex model of this wide cut and comfortable fit T-Shirt guarantees an excellent adaptation to all body types, from the most slender to plus size: for this reason it is available in sizes from XS to 3XL!
The crew neck has a high edge and internally reinforced with tape to ensure high wear resistance. The low cut of the shoulders gives greater comfort and a trendy oversized look!
The jersey with which it is made is in 100% organic cotton, grown without the use of insecticides, fertilizers or chemical pesticides, respecting the highest certification standards.
The print was made entirely by hand in our workshop using one of the original screen printing paintings used in the past to decorate the traditional scarves worn on the head by women from Eastern Europe.
* Is your size not available? Write to us
hello@dezendezen.com
, we will be happy to reserve your size for the first reprint.
Composizione

100% Cotone biologico filato e pettinato.
200 GSM
Cura

Lava la tua maglietta in lavatrice al rovescio al massimo a 30°. Non usare candeggina.

Dopo il lavaggio appendi la maglietta ancora umida su una gruccia e lasciala asciugare. In questo modo non dovrai stirarla :)
Il Packaging

Il Packaging è interamente realizzato in carta riciclata, e fa parte del nostro impegno a eliminare le plastiche a uso singolo dalla nostra filiera.
Regular price
$179.00
Sale price
$179.00
Unit price
per
Sale
Sold out
Guida alle taglie
View full details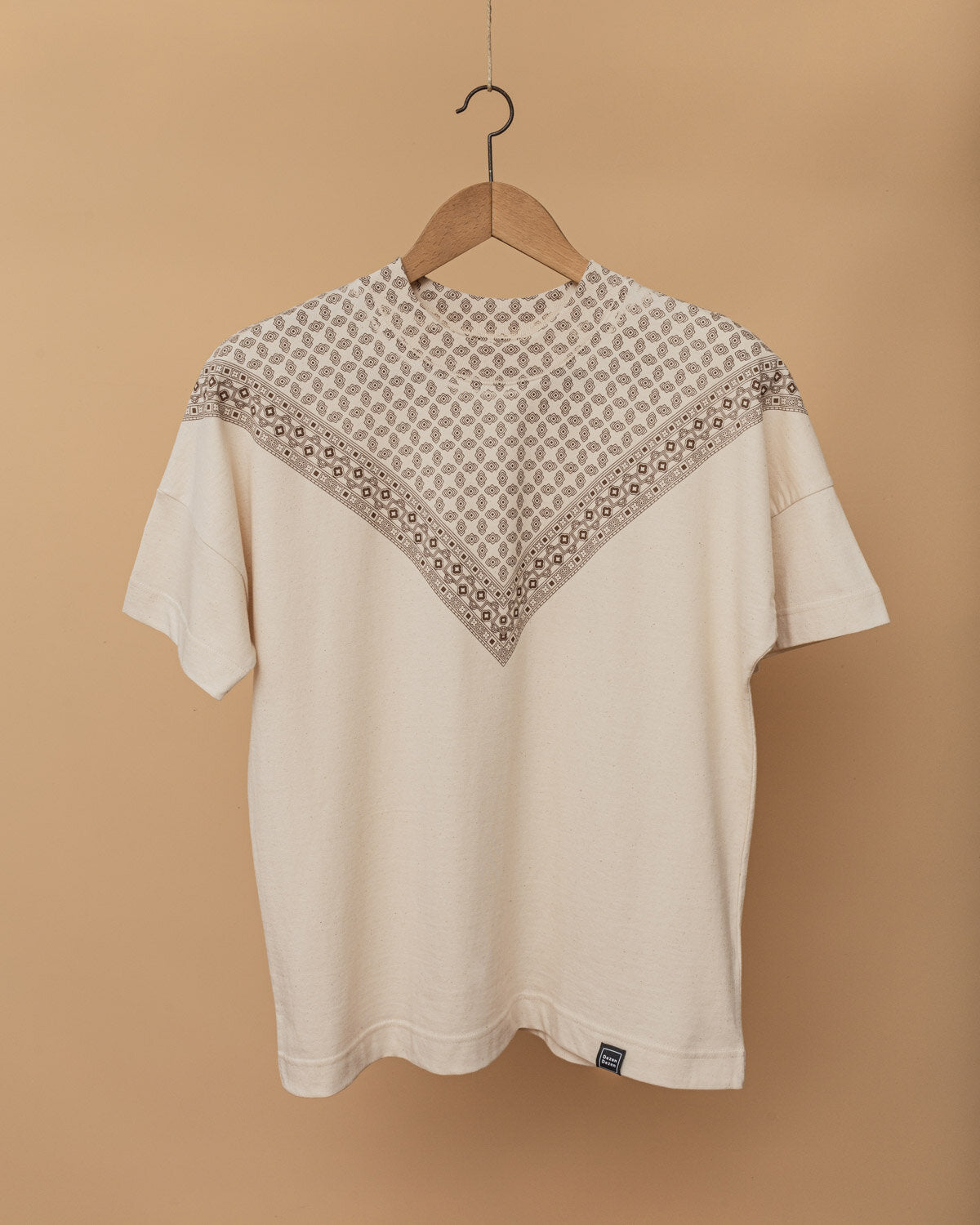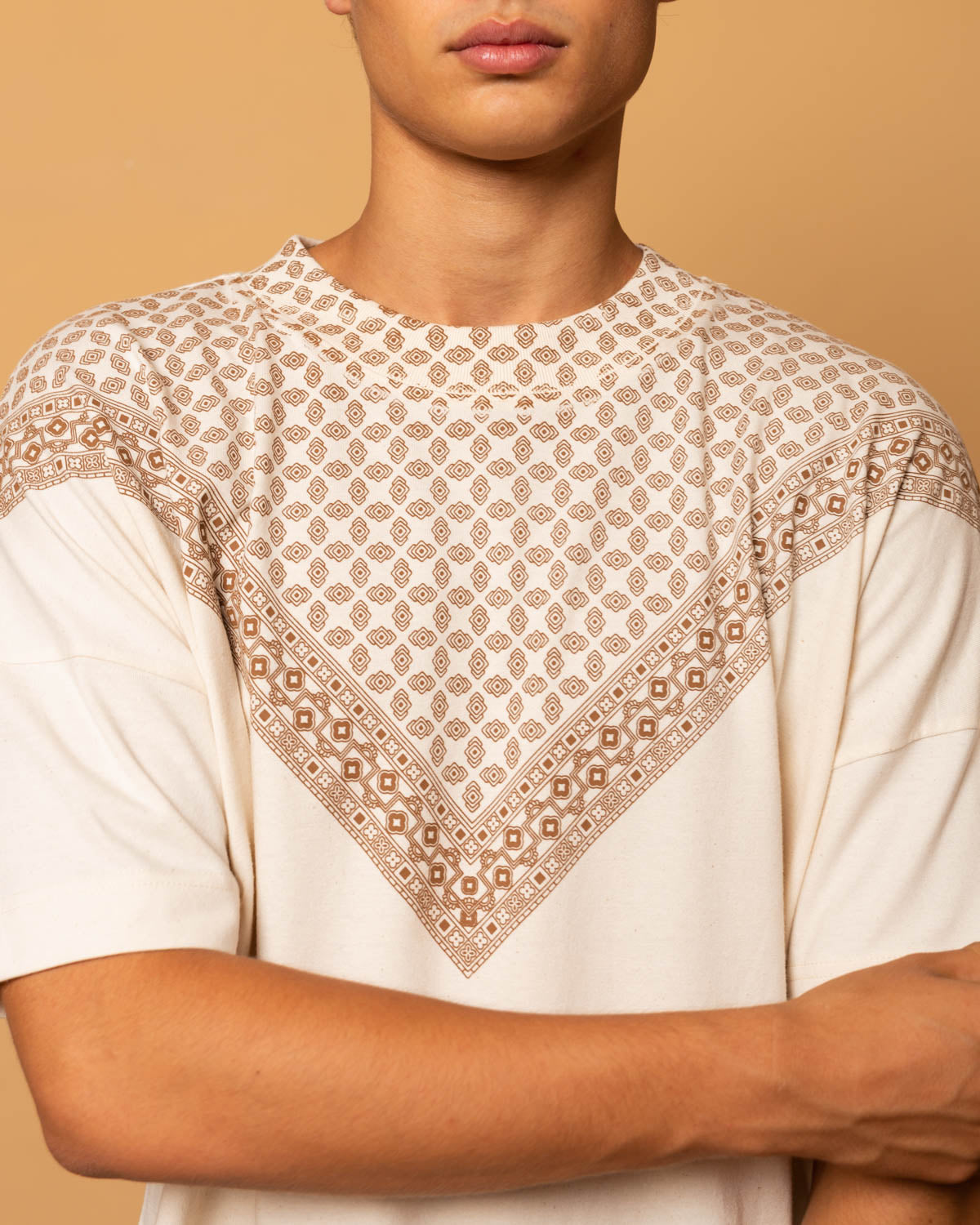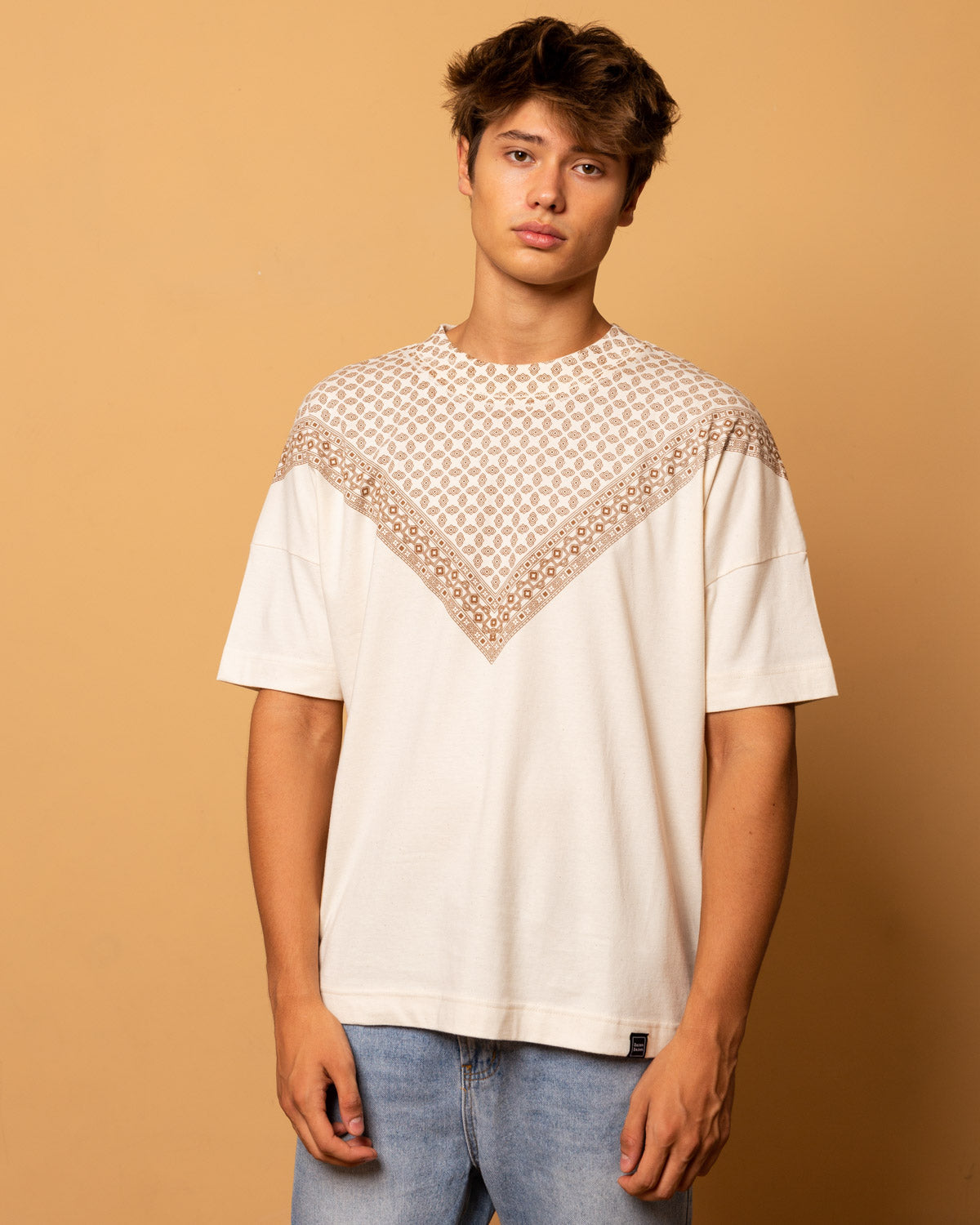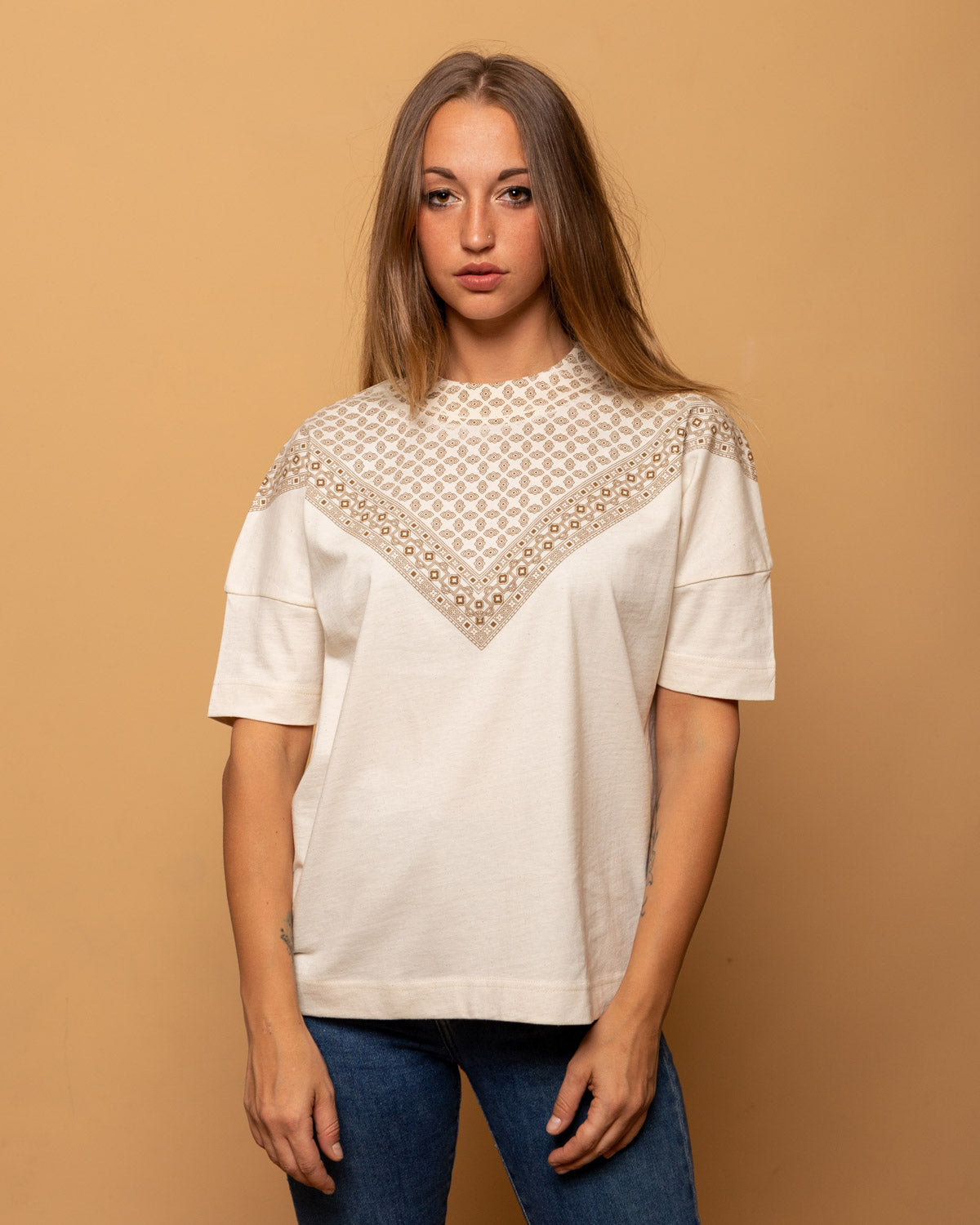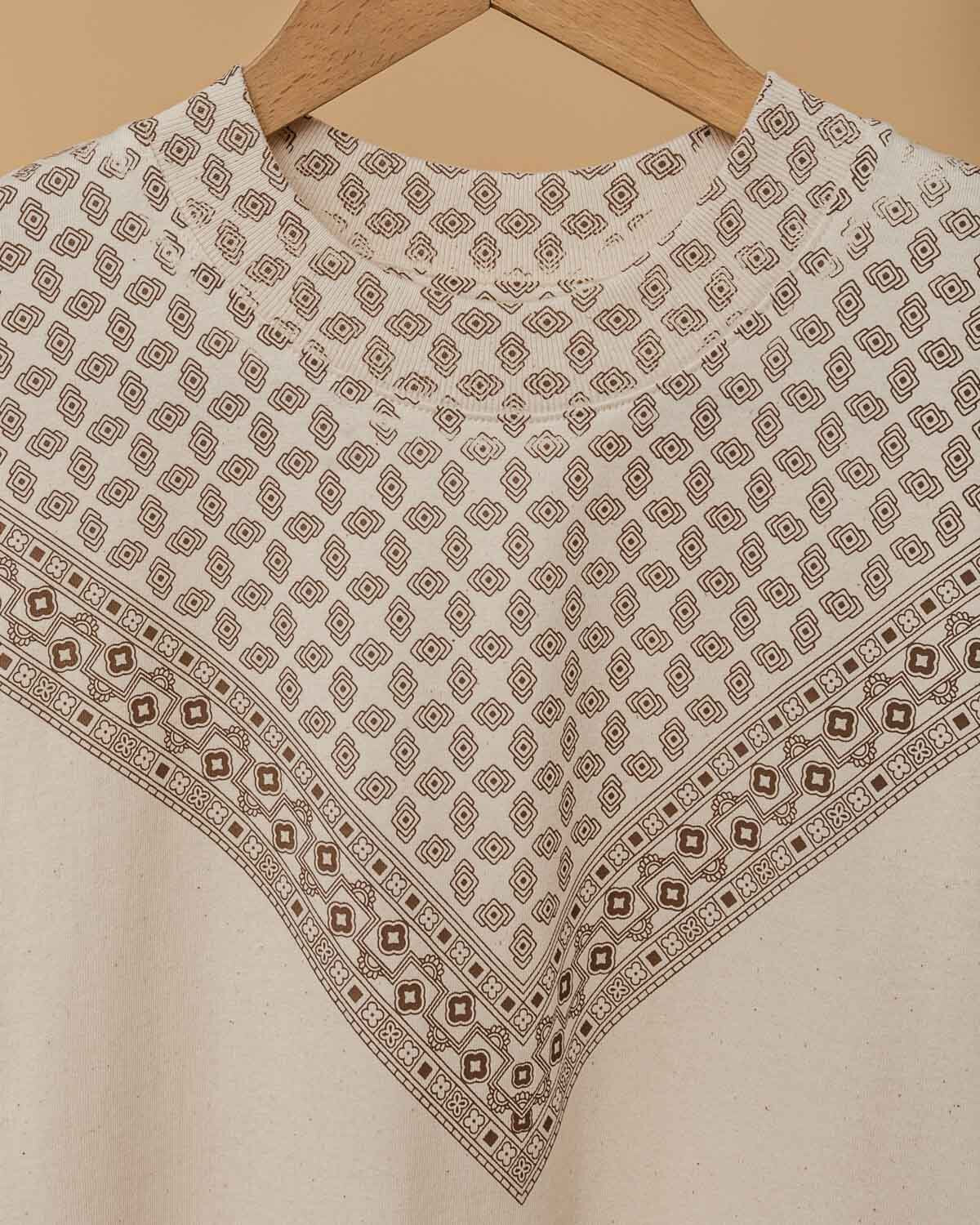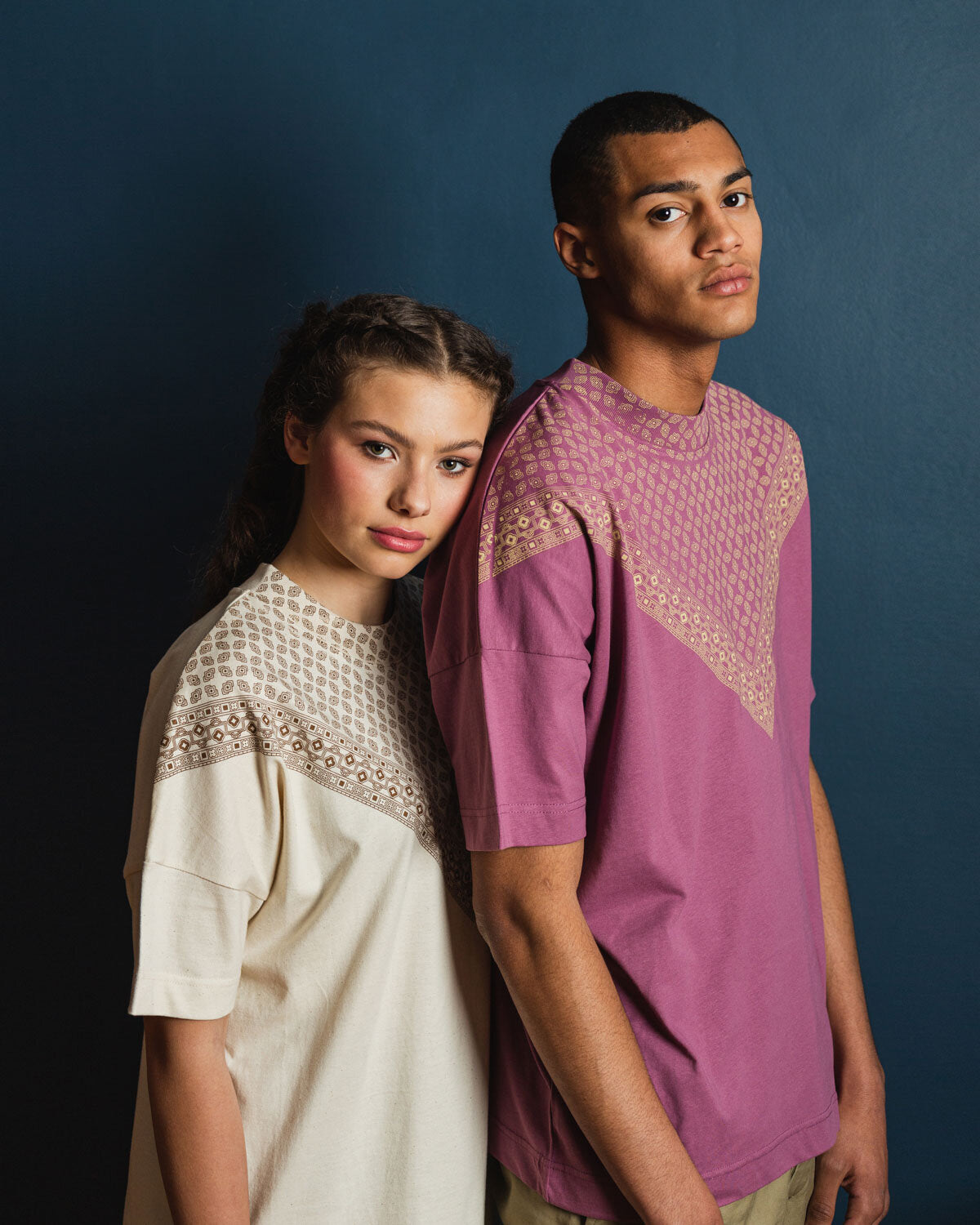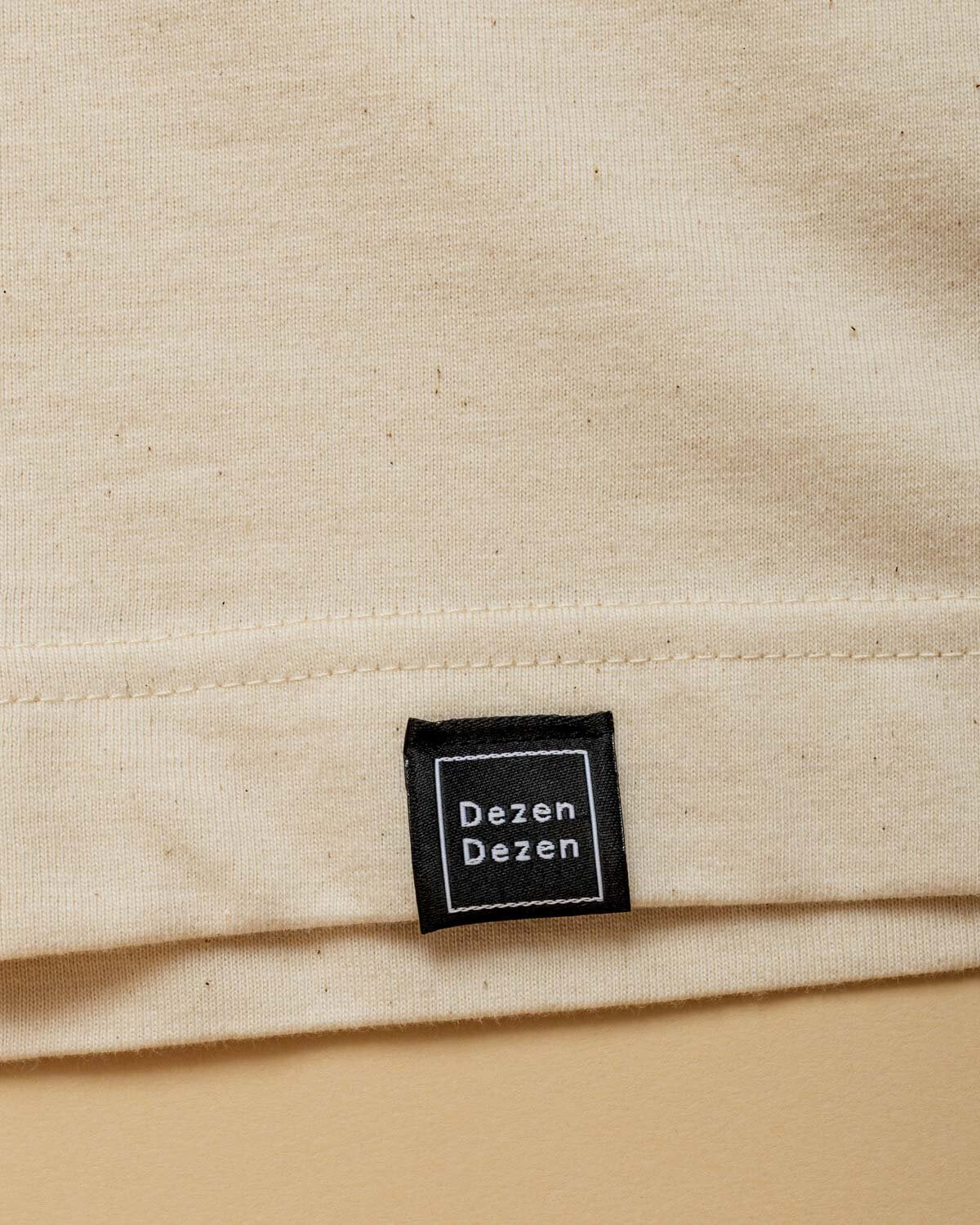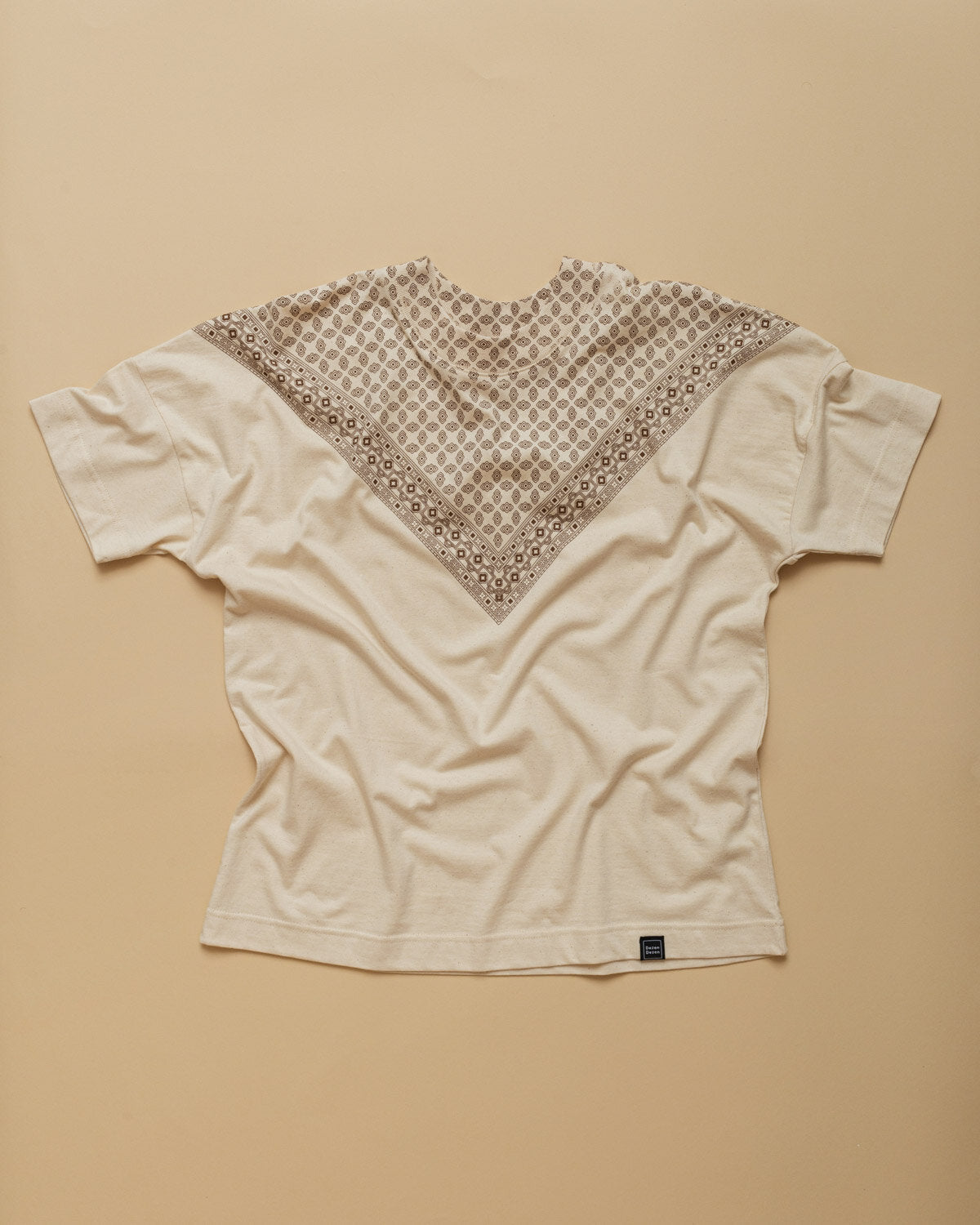 Size Guide - Oversize T-Shirt
This t-shirt has a loose fit and has been designed to dress different body types, from the most slender to plus size, in fact it is available from size XS up to 3XL.
If you want a regular fit, choose a size smaller than your usual size. For oversize fit choose your usual size.
How to take the measurements:
Lay out a shirt of yours that fits well on a surface and compare the measurements with the table below.
Cut it
(cm)
Length
Chest
Length
Bust
Length
Sleeve
XS
54.5
64
11.5
S.
57
66
12
M.
60
70
14
L
63
73
16
XL
66
75
17.5
2XL
69
77
19
3XL
72
79
20.5
Length
Chest
Length
Bust

Length
Sleeve

* Is your size not available? Write to us at hello@dezendezen.com, we will be happy to reserve your size for the first reprint.
Un modello unisex e inclusivo: la vestibilità oversize è pensata per abbracciare diverse fisicità, dalle small alle plus size.

Realizzate in morbidissimo e traspirante jersey, in 100% cotone biologico coltivato senza ricorrere a insetticidi, fertilizzanti o pesticidi chimici.

Queste t-shirt sono stampate rigorosamente a mano, con inchiostri italiani di alta qualità, rispettosi dell'ambiente e sicuri a contatto diretto con la pelle.

Il packaging di questo prodotto è in carta riciclata e fa parte del nostro impegno a evitare dalla nostra filiera le plastiche a uso singolo.
#whomademyclothes
Queste magliette sono realizzate eticamente in Bangladesh da Stanley/Stella sotto la guida della  Fair Wear Foundation (FWF) , che garantisce e certifica ogni fase della filiera produttiva e il benessere di tutti i lavoratori coinvolti.
Puoi saperne di più cliccando qui!
L'affiliazione con  Stanley/Stella per questa collezione garantisce i più elevati standard di certificazione della filiera di produzione del capo fino all'arrivo nel nostro laboratorio.
Come stampiamo le nostre magliette?
Questa maglietta è stata stampata a mano nel nostro laboratorio a Trieste utilizzando esclusivamente inchiostri Italiani di massima qualità e sicuri per il contatto con la pelle! Mischiamo direttamente noi i componenti e i pigmenti evitando così l'inutile trasporto di acqua.
Nota
Utilizziamo esclusivamente quadri serigrafici vintage usati nella nostra famiglia per stampare i fazzolettoni tradizionali negli ultimi 80 anni. Stampare a mano rende ogni stampa differente e con piccole irregolarità. Questa è una caratteristica fondamentale del nostro prodotto e la prova della sua artigianalità.
I colori possono variare leggermente rispetto alle immagini.